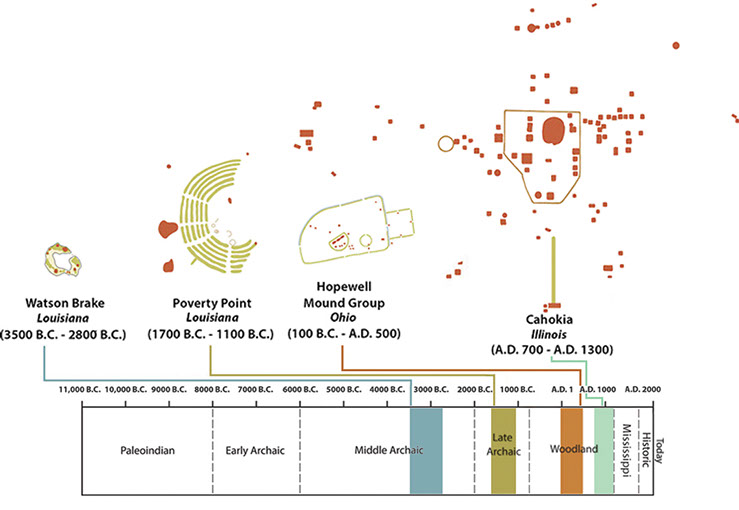 Next
Back
American Indians made the site's first mounds around 1700 B.C., during the Late Archaic period. This started an earthwork tradition at the site that lasted for about 600 years. That amounts to what we would think of today as nearly 25 generations.
In that time, people moved nearly 2 million cubic yards of earth to make the site. Assuming a large dump truck can haul 52 cubic yards of earth, it would have taken about 38,462 dump truck loads of dirt to make Poverty Point!
Early on, archaeologists were not sure how Poverty Point fit into Southeastern prehistory. Now, archaeologists know that the site is simply extraordinary for the Late Archaic period. The site serves as proof that mound building in the eastern United States did not just develop from simple to more complex. The timeline below shows how the size and design of Poverty Point compares with other important mound sites in the United States. The brown shapes are mounds and the green ones are ridges.